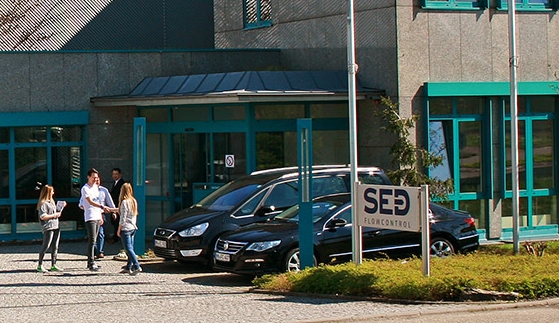 SED was founded in 1984. Back then, SED laid the foundations for a comprehensive range of attractive products, which – in continually improved versions – still contribute greatly to the success the company has today.
SED joined a group of companies in the mid-1990s, which meant that the company could reorient its business and make important investments for the future. New valves were developed, tailor made for use in pharmaceutical and biotechnology applications. The entire product range was adapted to these target markets. This focusing on specific markets and core competences as well as a thorough reorganization of the sales structures made it possible for SED to successfully establish itself in the new markets.
In 2010, the company moved to new facilities. As part of the relocation, processes and procedures were reorganized and optimized. Thanks to these modifications, SED can meet its customers' demands and achieve consistent profitable growth.
On 7 September 2017, SED became a subsidiary of SAMSON AKTIENGESELLSCHAFT, which is headquartered in Frankfurt am Main, Germany.
Backed by a parent company like SAMSON, SED's presence in all important markets is strengthened, particularly in the life sciences sector. Synergies are also created in terms of digitization. SAMSON is pushing digitized process automation based on smart, networked valve technology.
SED relies on 120 highly skilled employees to develop and manufacture custom-made metal diaphragm valves for aseptic service as well as metal and plastic diaphragm and angle seat valves for industrial applications. The product range also includes positioners, valve monitoring and control units, solenoid valves and flow meters.
SED's strengths lie in its flexibility, customer proximity and innovative strength. The acquisition by SAMSON gives SED access to a worldwide sales and service network.
SED is located in Bad Rappenau in south-western Germany.